Garden State Yacht Sales
101 Route 35 at the Manasquan River,
Point Pleasant Beach NJ, 08742
Tel:(732) 892-4222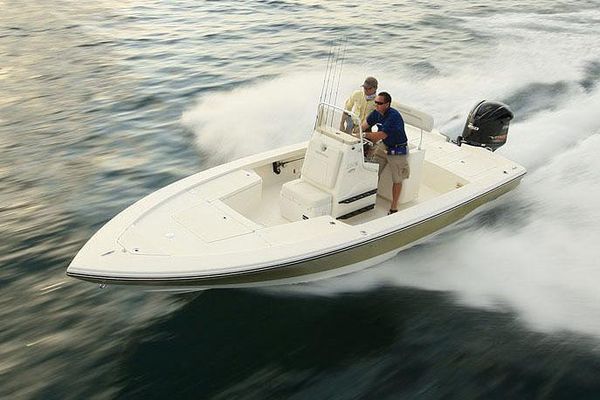 The first bay boat built specifically around Yamaha's Super High Output (SHO) four-stroke technology, the 2300 HPS (High Performance Step) redefines top-end running performance in a true bay boat platform. A stepped hull and bustle transom with standard 6″ jackplate optimize speed and running efficiency. Add to that more cockpit and deck space, walk around gunwales and increased storage for everything from castnets to 9.5′ fly rods. The result is a jaw-dropping rocket with a light-tackle payload capacity that will clear out your tackle room.